Online Banking
Just when you thought Online Banking could not get any easier, it does! Our new and enhanced online banking gives you 24-hour access to check all your account balances, pay bills and make transfers right from the Relationship Summary Page! You can now track your expenses in an easy-to-read pie chart so you can see where your money is going at a glance! In addition to this improved format, you will continue to have safe and secure access to all your information and the features you have come to expect from Online Banking, including:
Real-time deposit account balances, transaction history and check images
View loan balances and payment information
Transfer funds between accounts
Make bill payments with EZPay (Online Bill Pay)
Send money via email or text with Popmoney®
Request stop payments
View Current E-Statements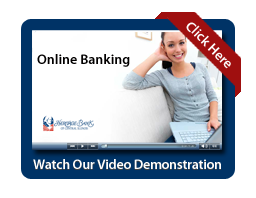 ---
Sign me up!
Download the
sign-up form
to enroll. (You will need Adobe Acrobat® to open the document.)
When you've completed the form, just print it out and fax or mail it using the information below or drop it off at any
branch
.
You may mail or fax your Online Banking sign-up form to:
Heritage Bank of Central Illinois
Attn: E-Banking Department
615 N. Trivoli Ave.
Trivoli, IL 61569
FAX: 309.362.2698
Please be sure to sign and date the form before sending us your information. We require a signature to be on file at the bank before the requested service can be processed.
* Transactions made after 5 p.m. CST are recorded on the next business day.